Uruguay's cannabis law. Weed all about it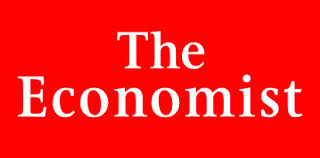 www.economist.com 11.12.2013 by H.C.
"A CRITICAL turning point in the failed war against drugs," is the verdict of Martin Jelsma of the Drugs and Democracy Programme at the Transnational Institute, an Amsterdam-based think-tank. On December 10th Uruguay's Senate approved a law that not only legalised marijuana use but also regulated its production and sale. Others have gone down this route before: the American states of Colorado and Washington legalised marijuana for recreational use in 2012. But Uruguay is the first country to do so.
By the middle of 2014 it will be legal for Uruguayans (but not tourists) to grow up to six of their own marijuana plants, to join members' clubs that are authorised to grow up to 99 plants, or to purchase up to 40 grams of cannabis a month for their own use. Julio Calzada, the head...
URL:
http://www.chanvre-info.ch/info/en/Uruguay-s-cannabis-law-Weed-all.html
420 Intel is Your Source for Marijuana News
420 Intel is the leading source for cannabis news from around the world. Get the latest updates on cannabis legalization, politics and technology, as well as developments in medical and recreational marijuana news. Our commitment is to bring you the most important cannabis news stories every day of the week.
At 420 Intel we understand that effective marijuana industry news coverage is a constant endeavor. Every day stories develop regarding cannabis legalization, technological developments, and the medicinal benefits of marijuana use. Each new development carries the potential to impact the marijuana industry regionally, nationally, and internationally. 420 Intel is the marijuana industry news outlet that will keep you up to date on these developments and how they impact the world around you.
With the marijuana industry constantly evolving, you need a cannabis news outlet to keep you abreast of the pertinent information. At 420 Intel, we cover marijuana legalization news throughout the world, offer reliable information for cannabis business owners, detail technological advances that impact the marijuana industry, cover marijuana rallies from across the globe, and everything in between.
You can get 420 Intel news delivered directly to your inbox by signing up for our daily marijuana news, ensuring you're always kept up to date on the ever-changing cannabis industry. To stay even better informed about marijuana legalization news follow us on Twitter, Facebook and LinkedIn.